Agra - City of Love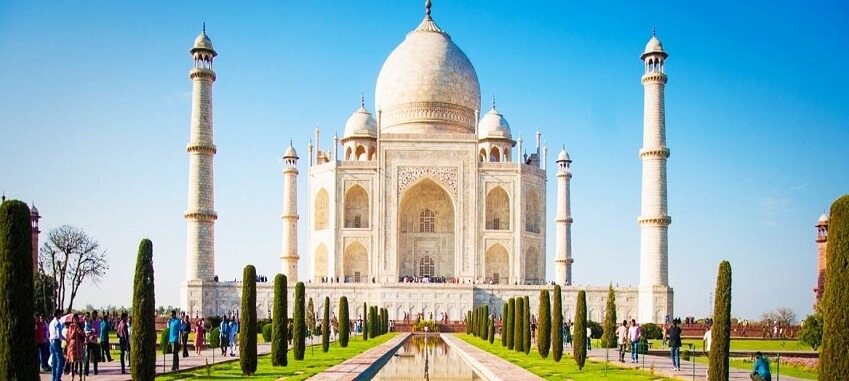 Agra, the city of Love, is located on the banks of river Yamuna and is founded by Sikandar lodi. It is a leading traveler destination because of its innumerable magnificient Mughal-era architectures, most strikingly the Taj Mahal, Agra Fort and Fatehpūr Sikrī, all three of which are UNESCO World Heritage Sites. It is well connected with other tourists cities by a network of air, road and rail. It forms golden triangle with other two tourist places i.e Jaipur and Delhi.
Major attractions:
TajMahal: It was built under the supervision of Shah Jahan in 1631-1653 to house the tomb of his favourite wife, Mumtaz Mahal. It is the symbol of love and romance. It is one of the seven wonders of the world, made like a jewel  with  white marble and precious gemstones. It is so beautifully built that leaves tourists awestruck when they visited there
Agra fort: Before shifting of mughals capital from agra to delhi it was the main lodging of the emperors of mughal dynasty till 1938. It is made up of red stones. It was made under the supervision of Qasim Khan Mir Barr-u-Bahr. It is very near to tajmahal.
Sikandra: Its construction was started by Akbar but after his death it was completed  by his son Jahangir. It has akbar's tomb and palace was named as sikandra . It is five story building entirely made up of red stone except the 5th one which is of white marble. It is embellished with artistic paintings, geometrical and floral designs.

| | |
| --- | --- |
| Languages spoken | English , Hindi |
| Currency used | Rs. |
| Area (km2) | 188.4 Km2 |
| City | Agra |